If you're looking for options to help your big kid manage their money, here are some of the best debit cards for kids that you'll want to check out.
Teaching money skills and financial responsibility are an important part of parenting. Kids need to know how to understand money, credit and everything that comes with it before they are out on their own. When it's time for your child to get their first debit card, do you know where to start?
While you can always add your child to your bank account or get them one of their own, there are also other options out their when you're looking for the best debit cards for kids. These cards can be great tools to educate kids about financial decisions. They also get to learn about transactions, fees, accounts, and using cards.
Now that you are interested in using a debit card to oversee your child's money management, let's see the four best debit cards for kids.
Top Debit Cards for Your Children
Greenlight
Greenlight is a top choice for parents trying to teach good money habits to their kids. With an easy to use app available in both Android and Apple, this debit card for kids allows parents to easily manage money and oversee transactions.
Pros
Available for all ages, Greenlight cards can be obtained as soon as you feel your child is ready. There is no minimum balance required or overdraft fees. There is a child version of the app that allows them to view and manage financial transactions and also includes a chore management system.

Cons
Greenlight does charge a small fee of $4.99 per month for up to 5 kids. There are also small fees if you need replacement cards or would like your child's photo on the card.
Famzoo Prepaid Debit Card
Available on both iPhone and Android, the Famzoo app and debit card is well known for their financial literacy tools and helping kids manage their money. With direct deposit capabilities, this app also allows allowance deposits and chore payments. Your children can also forward you money requests.
Pros
With a free trial and low monthly fee, FamZoo is an affordable option as a debit card for kids. The parental controls are a great feature and you can very quickly set alerts for activities through this debit card — for example, new alerts for purchases, donations, declines or transactions, etc.
The top benefits include acceptance of the FamZoo card wherever Mastercard is accepted. All the children in your family can have separate accounts conveniently. 
Cons
Depending on how you add money to the FamZoo account, there may be small additional reload fees for this card. However, there are multiple free options for reloading, so knowing your options and any applicable fees can help when using this card for your family.
Chime Visa Debit Card
If you have older children as teens and young adults who are working, Chime is a good option for a debit card for those with a regular cash flow. Meant as a step beyond Greenlight or FamZoo, this is for the young adult who shouldn't need any parental control over their spending.
Pros
Chime has no monthly fees and is accepted wherever Visa cards are accepted. Teens can even receive their paychecks sent to their account along with a two-day early deposit feature. 
Chime also offers a SpotMe feature. It is for kids with more than $500 in direct deposits per month. SpotMe promises to cover about $20 to $200 overdrafts for those who qualify. That being said, there are no additional fees or penalties for this feature.
Cons
Chime does not have branches to assist with in-person services. Some customers also have shared complaints about customer service issues.
Movo Virtual Prepaid Visa Card
If you are looking for a prepaid debit card, the Movo Virtual Prepaid Visa Card might be a good option. With fraud protection and additional security features, this card can allow online and in store shopping.
This card allows users to create multiple-disposable virtual cards to link to the main one easily. You can use Movo Virtual Prepaid Visa cards wherever Visa cards are allowed.
Pros
No activation fees or monthly fees. There are no purchase fees for the user.
Cons
There is a small fee for inactivity. Users will require third-party applications to deposit checks. There is a $2 fee for in network ATM transactions and additional fees for out of network transactions.
Choosing the best Debit Cards for Kids
When it comes to choosing a debit or credit card for your child, there is no solution that fits everyone. You'll want to look at the financial options that are the best fit for your family and how you manage money. Hopefully the options here give you somewhere to start. We know you'll do a great job on teaching your child financial responsibility.
Is your tween or teen looking to make extra money of their own? Don't miss these side hustles for teens.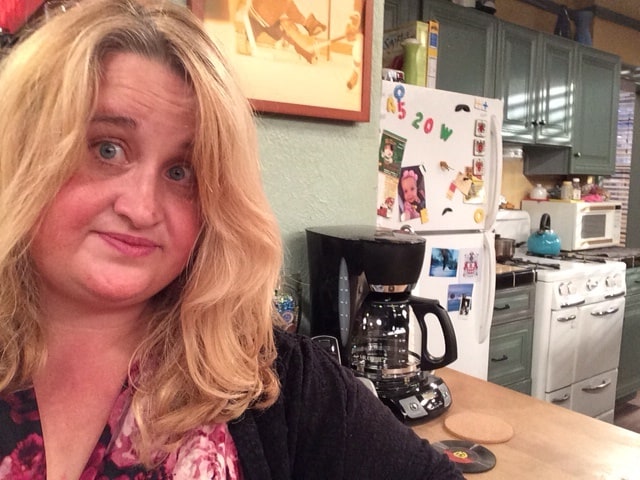 Kim Ritter is a frugal living expert, blogger and mom of two from small-town Iowa. What began as an effort to help her family save a few dollars a month has now transformed into a full-time passion to help other parents money. Visit her online at twokidsandacoupon.com and follow her on Twitter at @2kidsandacoupon for more ways your family can have fun on a budget.